The Benefits of PVC Bathroom Cabinets
When it comes to bathroom cabinets, PVC (Polyvinyl Chloride) offers numerous advantages that make it a smart investment. With its durability, moisture resistance, and affordability, PVC bathroom cabinets have become increasingly popular in modern homes. Let's discuss the benefits of PVC bathroom cabinets and why they are worth considering for your next bathroom remodel or renovation.
Versatile Design Options: PVC bathroom cabinets come in a wide range of styles, designs, and finishes, making it easy to find the perfect fit for your bathroom aesthetic. Whether you prefer a sleek and modern look or a more traditional and timeless design, PVC cabinets can be customized to suit your taste. From glossy finishes to wood grain textures, PVC cabinets offer endless design possibilities.
Moisture Resistance: One of the key advantages of PVC bathroom cabinets is their exceptional moisture resistance. Bathrooms are prone to high humidity levels and frequent exposure to water, which can damage traditional wooden cabinets. PVC cabinets, on the other hand, are impervious to moisture, making them highly resistant to warping, cracking, or peeling. This makes them an ideal choice for bathrooms, where water damage is a common concern.
Durability and Longevity: Investing in PVC bathroom cabinets means investing in durability. PVC is a robust material that can withstand daily wear and tear, making it a long-lasting choice for your bathroom storage needs. Unlike wooden cabinets that may require periodic refinishing or repainting, PVC cabinets maintain their appearance and structural integrity over time, saving you both time and money in the long run.
Easy Maintenance: Maintaining PVC bathroom cabinets is a breeze. Unlike wood, PVC is a non-porous material that does not absorb stains or odors. Cleaning them is as simple as wiping them down with a mild soap solution and a soft cloth. There is no need for special cleaners or extensive maintenance routines. This low-maintenance aspect of PVC cabinets is a significant advantage for busy homeowners looking for hassle-free bathroom storage solutions.
Affordability: When compared to other cabinet materials, PVC offers a cost-effective option for bathroom cabinets. PVC cabinets are generally more affordable than their wooden or metal counterparts while still providing excellent quality and durability. This affordability factor makes PVC cabinets an attractive choice for homeowners on a budget or those looking to maximize their bathroom remodeling budget.
Design Versatility: Exploring the Wide Range of Styles and Finishes
When it comes to bathroom cabinets, design versatility is a crucial factor to consider. PVC (Polyvinyl Chloride) bathroom cabinets offer a wide range of styles and finishes that can elevate the overall aesthetic of your bathroom. let's talk about various design options available with PVC cabinets, allowing you to find the perfect style and finish to suit your personal taste and bathroom decor.
Modern and Sleek: For those seeking a contemporary look, PVC bathroom cabinets offer sleek and minimalist designs that can transform your bathroom into a modern oasis. With clean lines and smooth surfaces, these cabinets create a sense of elegance and sophistication. Opt for glossy finishes in colors like white, black, or gray to achieve a sleek and polished appearance.
Classic and Timeless: If you prefer a more traditional and timeless aesthetic, PVC cabinets can emulate the look of traditional wooden cabinets without maintenance concerns. Choose PVC cabinets with wood grain textures and finishes to add warmth and a touch of classic elegance to your bathroom. From rich mahogany to light oak, there are countless options to match your desired style.
Contemporary and Unique: PVC bathroom cabinets also offer the opportunity to showcase your individuality and creativity. With advanced manufacturing techniques, it is possible to find cabinets with unique patterns, textures, and even custom designs. Consider PVC cabinets with geometric patterns, embossed textures, or even personalized prints to create a one-of-a-kind statement piece in your bathroom.
High-gloss Finishes: For a luxurious and upscale look, PVC cabinets with high-gloss finishes are an excellent option. These cabinets feature a reflective surface that adds a touch of opulence to your bathroom. High-gloss finishes are available in a variety of colors, including bold shades like red, blue, or purple, as well as metallic tones like gold or silver. These cabinets can create a stunning focal point in your bathroom design.
Textured Finishes: PVC bathroom cabinets can also mimic various textures, such as stone or concrete, without the associated weight and cost. Textured finishes add depth and visual interest to your cabinets, giving them a unique and eye-catching appearance. From rough-hewn stone to smooth concrete, textured PVC cabinets can complement both contemporary and rustic bathroom designs.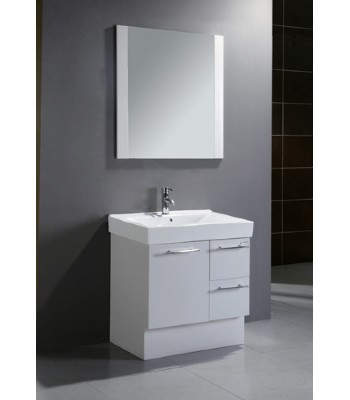 How PVC Cabinets Stand Up to Bathroom Conditions
Bathrooms are known for their high humidity levels and frequent exposure to water, making it essential to choose cabinets that can withstand these conditions. PVC (Polyvinyl Chloride) cabinets offer exceptional durability and moisture resistance, making them an ideal choice for bathrooms. Let's see how PVC cabinets stand up to the challenges of bathroom conditions, ensuring long-lasting and reliable storage solutions.
Moisture Resistance: PVC cabinets are highly resistant to moisture, which is a significant advantage in bathroom environments. Unlike wooden cabinets that can warp, crack, or develop mold and mildew when exposed to moisture, PVC cabinets remain unaffected. The non-porous nature of PVC prevents water from seeping into the material, ensuring that your cabinets stay in excellent condition even in the presence of high humidity and splashes of water.
Warping and Cracking: Wooden cabinets are prone to warping and cracking when exposed to moisture, but PVC cabinets are designed to resist these issues. The inherent moisture resistance of PVC ensures that the cabinets maintain their structural integrity even in wet environments. This means you don't have to worry about your cabinets warping or developing unsightly cracks over time, giving you peace of mind and long-lasting functionality.
Mold and Mildew Resistance: PVC cabinets are naturally resistant to mold and mildew growth, a common concern in bathrooms. The non-porous surface of PVC prevents moisture from getting trapped, eliminating the ideal conditions for mold and mildew to thrive. This not only ensures the longevity of your cabinets but also contributes to a healthier bathroom environment by reducing the risk of mold-related allergies and respiratory issues.
Easy Cleanup: Another advantage of PVC cabinets in bathrooms is their easy cleanup. The smooth surface of PVC makes it easy to wipe away any water splashes, toothpaste spills, or other messes that may occur in a bathroom. Unlike wooden cabinets that may absorb spills and stains, PVC cabinets can be quickly cleaned with a mild soap solution and a soft cloth, allowing you to maintain a clean and hygienic bathroom space effortlessly.
UV Resistance: In addition to moisture resistance, PVC cabinets also offer UV resistance, which is beneficial in bathrooms with ample natural light. Exposure to sunlight can cause fading and discoloration in some materials, but PVC cabinets are designed to withstand UV rays without losing their original color or finish. This ensures that your cabinets stay vibrant and maintain their aesthetic appeal even with prolonged exposure to sunlight.
Cleaning and Caring for PVC Bathroom Cabinets
One of the significant advantages of PVC (Polyvinyl Chloride) bathroom cabinets is their easy maintenance. Unlike other cabinet materials that may require special cleaning products or frequent upkeep, PVC cabinets are simple to clean and care for. Below are the easy maintenance routine for PVC bathroom cabinets, allowing you to keep them looking pristine and functional for years to come.
Regular Dusting: To keep your PVC cabinets looking their best, start by regularly dusting them using a microfiber cloth or a soft brush. This removes any loose dirt or debris that may have accumulated on the surface. Dusting should be done at least once a week, or more frequently if you live in a particularly dusty environment.
Mild Soap Solution: For deeper cleaning, prepare a mild soap solution by mixing a small amount of gentle liquid soap with warm water. Dampen a soft cloth or sponge in the solution and gently wipe down the PVC cabinets, paying attention to any areas with stains or spills. Avoid using abrasive cleaners or scrub brushes, as they can scratch the surface of the PVC.
Stain Removal: In the case of stubborn stains or spills, a slightly stronger cleaning solution may be necessary. Mix equal parts vinegar and water or use a specialized PVC cleaner recommended by the manufacturer. Apply the solution to a soft cloth or sponge and gently rub the stained area, following the grain of the PVC. Rinse the area thoroughly with clean water and dry it with a soft cloth.
Avoid Harsh Chemicals: When cleaning PVC cabinets, it is essential to avoid using harsh chemicals, such as bleach, ammonia, or abrasive cleaners. These substances can damage the surface of the PVC and cause discoloration or deterioration. Stick to mild soap solutions or specialized PVC cleaners recommended for safe use of the material.
Preventive Measures: To maintain the longevity of your PVC cabinets, it is essential to take preventive measures. Avoid placing hot objects directly on the cabinet surface, as PVC can be sensitive to extreme heat. Use coasters or trivets to protect the PVC from heat damage. Additionally, avoid using sharp or abrasive objects that can scratch or dent the surface of the cabinets.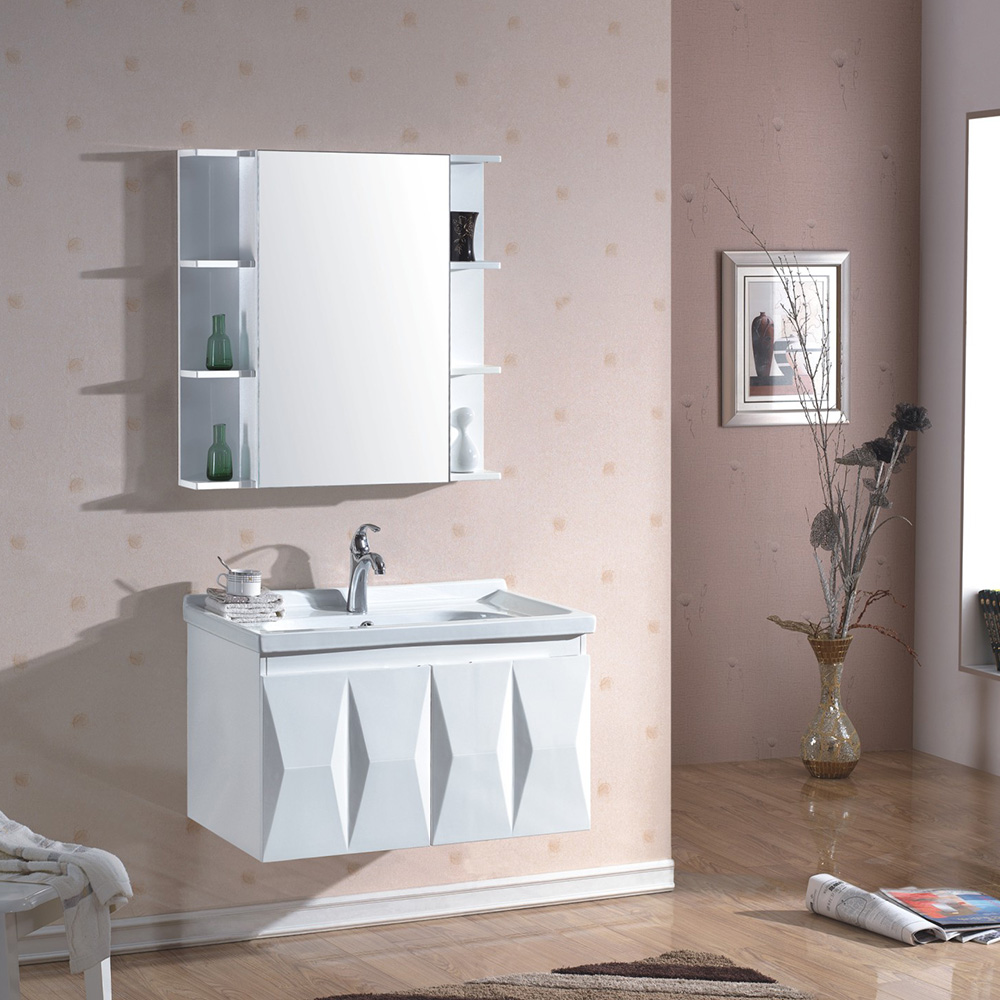 Finding Affordable PVC Cabinets for Your Bathroom
When it comes to bathroom remodeling or renovation, budget considerations play a significant role in decision-making. PVC (Polyvinyl Chloride) bathroom cabinets offer an excellent option for those looking for affordable yet durable storage solutions. We will discuss how you can find budget-friendly PVC cabinets for your bathroom without compromising on quality or style.
Research and Compare Prices: Start your search for affordable PVC bathroom cabinets by researching and comparing prices from different manufacturers and suppliers. Look for reputable brands that offer a range of options at various price points. Online retailers, home improvement stores, and local cabinet showrooms are good places to start. By comparing prices, you can identify the best deals and options that fit within your budget.
Consider Ready-to-Assemble (RTA) Cabinets: Another cost-saving option is to consider ready-to-assemble (RTA) PVC cabinets. These cabinets come in flat-pack boxes with all the necessary components and hardware for assembly. By assembling the cabinets yourself, you can save on labor costs. RTA cabinets are available in various styles and finishes, allowing you to find a budget-friendly option that suits your bathroom design.
Shop Sales and Discounts: Keep an eye out for sales, promotions, and discounts on PVC bathroom cabinets. Many retailers offer periodic sales events or clearance sections where you can find discounted cabinets. Sign up for newsletters or follow the social media accounts of cabinet suppliers to stay updated on any special offers. This way, you can take advantage of discounts and secure a great deal on your PVC cabinets.
Consider Stock or Standard Sizes: Custom or made-to-order cabinets tend to be more expensive than stock or standard-size cabinets. If your bathroom layout allows for it, consider opting for stock or standard-size PVC cabinets. These cabinets are pre-built in standard sizes and are readily available, making them more cost-effective. Standard-size cabinets still offer plenty of storage options and can be fitted into most bathroom configurations.
Explore Secondhand or Outlet Options: For those on a tight budget, exploring secondhand or outlet options can be a viable solution. Check local classifieds, online marketplaces, or thrift stores for used PVC cabinets in good condition. You may be able to find high-quality cabinets at significantly lower prices. Additionally, some cabinet manufacturers or retailers have outlet stores or sections where you can find discounted or discontinued PVC cabinets.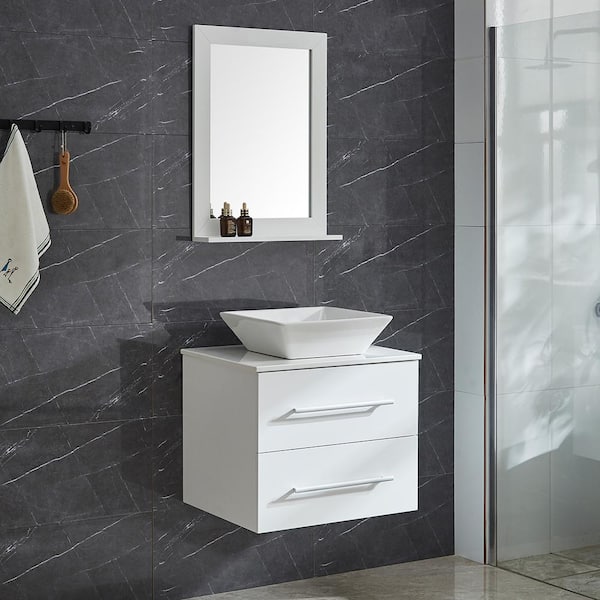 MF-1618 40 inch PVC bathroom vanity cabinet High glossy painting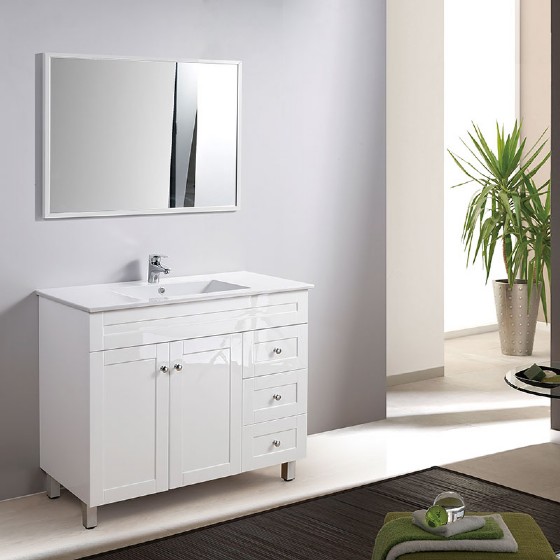 Modern Wall Mounted Waterproof Hotel PVC or MDF Bathroom Cabinet
pvc cabinets good quality pvc vanity cabinets reasonable price
New Design Modern PVC Bathroom Cabinets Bathroom Vanity
China Manufacturer Bathroom Sink Base Cabinets Pvc Bathroom
Modern PVC Bathroom Cabinet White Black,Bathroom Vanity D3127 from
New Fashion Black PVC Bathroom Furniture Bathroom Cabinet real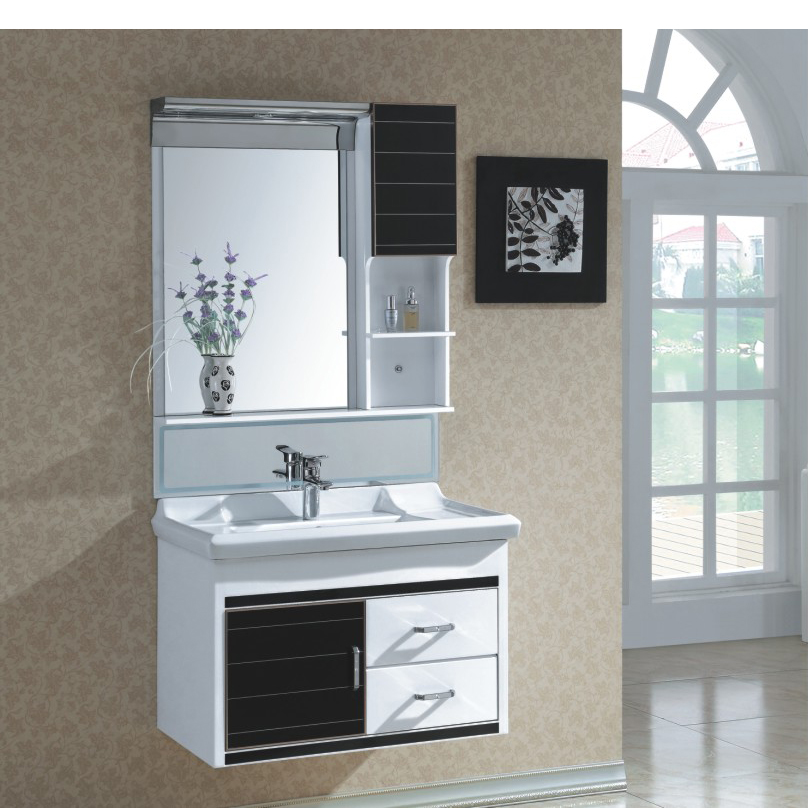 PVC bathroom cabinet manufacturer ,PVC bathroom cabinet factory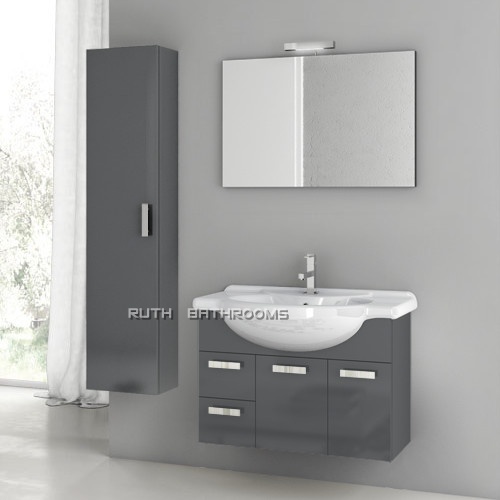 Special Design Modern PVC Bathroom Vanity – China Bathroom Cabinet
Related Posts: