Creative Wall Mounted Bathroom Cabinet Ideas
Here are several creative ideas you probably can apply on your bathroom:
Utilizing Vertical Space: The key to maximizing space in a small bathroom is to think vertically. Wall-mounted bathroom cabinets are a perfect solution for this. By installing cabinets on the walls, you can free up valuable floor space and create a sense of openness. Consider installing tall, narrow cabinets that reach up to the ceiling, providing ample storage without taking up precious floor space.
Floating Shelves: Another creative idea for wall mounted bathroom cabinets is to opt for floating shelves. These shelves are mounted directly onto the wall without any visible support brackets, creating a sleek and minimalist look. Floating shelves are perfect for displaying decorative items such as candles, and plants, or bathroom essentials like towels and toiletries.
Over-the-Toilet Storage: One often overlooked area in the bathroom is the space above the toilet. Installing a wall-mounted cabinet or shelf above the toilet provides convenient storage for extra toilet paper, towels, or toiletries. This not only maximizes space but also utilizes an otherwise unused area in the bathroom.
Corner Cabinets: If you have an awkward corner in your bathroom, consider installing a wall mounted corner cabinet. These cabinets are specially designed to fit into tight corners, making use of every inch of available space. They provide storage for bathroom essentials while seamlessly blending into the overall design of the bathroom.
Mirrored Cabinets: Mirrored wall-mounted cabinets are not only functional but also add a sense of depth and brightness to the bathroom. The mirror on the front of the cabinet serves a dual purpose, allowing you to store your bathroom essentials while also providing a reflective surface for getting ready in the morning. Mirrored cabinets are a great option for small bathrooms as they create an illusion of a larger space.
Open Shelving: For those who prefer a more open and airy look, open shelving is a fantastic option. Install a series of shelves on the wall and showcase your bathroom essentials in an organized and visually pleasing way. Open shelving also encourages you to keep your items neat, as everything is on display.
Modern Wall Mounted Bathroom Cabinet Designs
Below we provide several designs that are pretty attractive and can be applied on your bathroom:
Minimalist Design: Modern wall mounted bathroom cabinets often feature sleek lines, clean edges, and a minimalist design aesthetic. They are typically made from materials such as glass, metal, or wood with a smooth finish. These cabinets add a touch of sophistication and elegance to any bathroom decor.
High Gloss Finishes: To achieve a sleek and stylish look, consider opting for wall-mounted bathroom cabinets with a high gloss finish. The reflective surface creates a modern and luxurious feel, while also adding a touch of glamour to the space. High gloss cabinets are available in a variety of colors, allowing you to choose one that complements your bathroom's color scheme.
LED Lighting: Incorporating LED lighting into wall mounted bathroom cabinets adds both functionality and style. LED lights can be integrated into the cabinet design, providing soft, ambient lighting that enhances the overall atmosphere of the bathroom. This modern feature not only illuminates the cabinet's contents but also adds a contemporary touch to the space.
Unique Shapes and Configurations: Modern wall-mounted bathroom cabinets often feature unique shapes and configurations that deviate from the traditional rectangular design. Consider cabinets with asymmetrical shapes or ones that incorporate interesting angles. These unconventional designs create a focal point in the bathroom and add a sense of artistic flair.
Mixed Materials: Another trend in modern bathroom cabinet design is the use of mixed materials. Combining different materials such as wood and metal or glass and stone can create a visually striking and contemporary look. These cabinets add texture and depth to the bathroom, making them a statement piece in the overall design.
Hidden Storage Solutions: Modern wall-mounted bathroom cabinets often include clever hidden storage solutions. Look for cabinets with hidden compartments or sliding doors that seamlessly blend into the overall design. These hidden storage options not only add to the sleek aesthetic but also provide practical storage solutions for your bathroom essentials.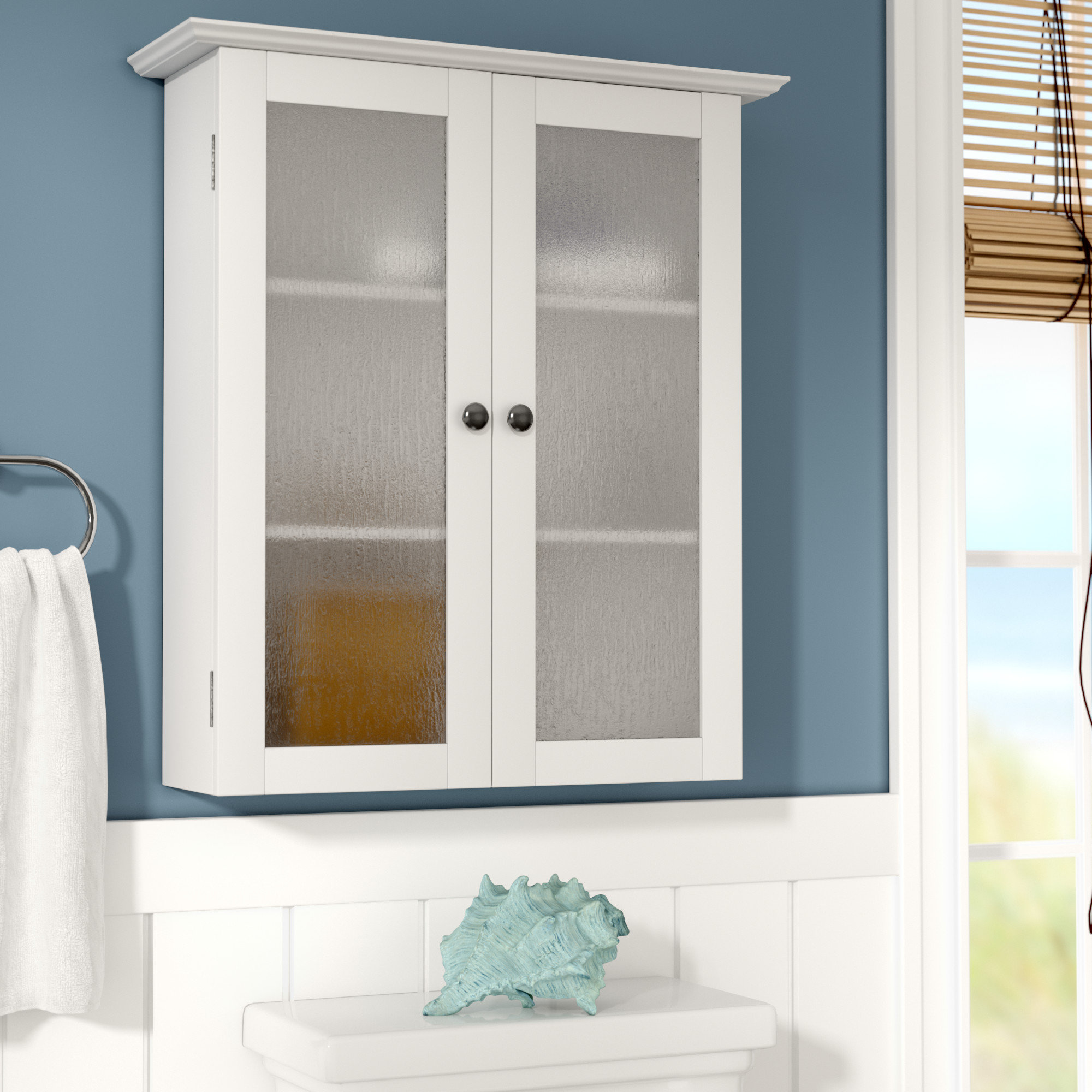 Space-Saving Wall Mounted Cabinet Ideas
Compact Design: When it comes to small bathroom solutions, wall-mounted cabinets with a compact design are a game-changer. Look for cabinets that are narrower in width but taller in height, allowing you to maximize vertical space. These compact cabinets provide storage without overwhelming the limited space in a small bathroom.
Mirrored Medicine Cabinets: Mirrored medicine cabinets are a popular choice for small bathrooms as they combine storage and functionality in one. These cabinets are typically mounted above the sink and feature a mirrored front panel that opens to reveal storage shelves. Mirrored medicine cabinets not only provide storage for toiletries but also serve as a reflective surface, making the bathroom appear larger.
Corner Cabinets: Utilizing the corners of your small bathroom is essential to make the most of the available space. Wall-mounted corner cabinets are designed to fit snugly into corners, providing storage without taking up valuable floor space. These cabinets are perfect for storing bathroom essentials while keeping them within easy reach.
Sliding Doors: In small bathrooms, every inch of space counts. Wall mounted cabinets with sliding doors are a great solution for tight spaces. Unlike traditional hinged doors, sliding doors don't require extra space to open, allowing for easy access to your belongings without impeding movement in the bathroom.
Open Shelving: Embracing open shelving is a smart choice for small bathrooms. Wall-mounted open shelves create an illusion of more space and provide storage for frequently used items. By keeping essential items within arm's reach, you can eliminate the need for bulky cabinets and free up valuable floor space.
Wall Niche Cabinets: If your small bathroom has alcoves or recessed areas, consider installing wall niche cabinets. These cabinets are built directly into the wall, utilizing the existing space and providing discreet storage. Wall niche cabinets are an excellent choice for storing toiletries and keeping them organized, while also maintaining a minimalist and clutter-free atmosphere.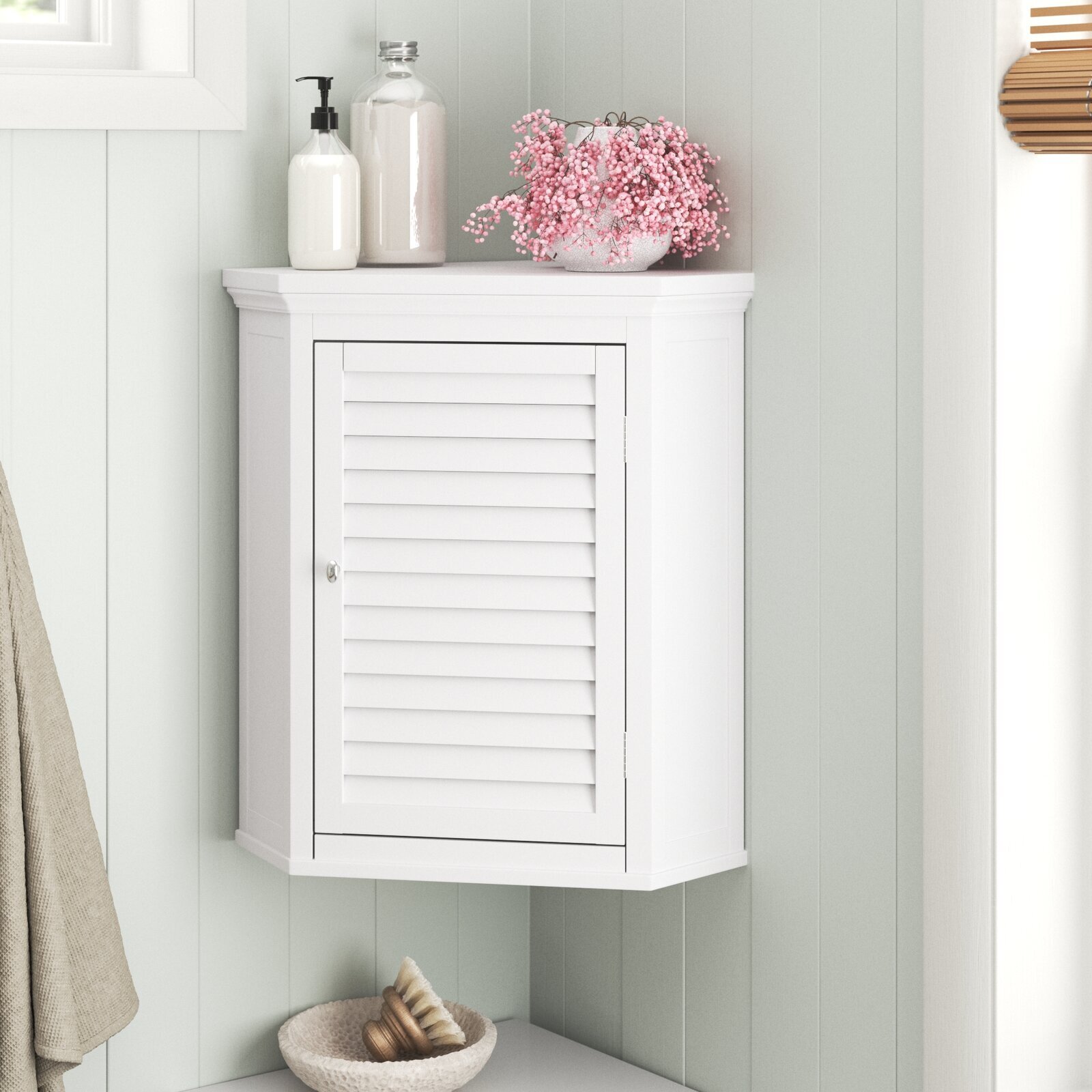 Organizational Wall Mounted Bathroom Cabinets
Adjustable Shelves: Organization is key when it comes to bathroom cabinets. Look for wall mounted cabinets with adjustable shelves, as they allow you to customize the storage space according to your needs. Adjustable shelves make it easy to accommodate items of different heights, ensuring efficient use of the available space.
Built-in Drawers: Wall-mounted bathroom cabinets with built-in drawers offer a practical and organized storage solution. These drawers can be used to store smaller items such as makeup, toiletries, or grooming tools. Having designated compartments for specific items helps maintain order and makes it easier to find what you need.
Labeling System: To further enhance organization, consider implementing a labeling system for your wall-mounted bathroom cabinets. Labeling shelves or drawers with categories such as "toothbrushes," "hair care," or "first aid" can make it easier to locate items quickly. It also encourages everyone in the household to return items to their designated spaces.
Hooks and Racks: Wall-mounted cabinets with hooks or racks on the inside of the doors provide additional storage options for hanging items. These hooks and racks are perfect for hanging towels, robes, or even small baskets for holding toiletries. By utilizing the inside of the cabinet doors, you maximize storage space while keeping items easily accessible.
Pull-out Baskets: Wall mounted cabinets with pull-out baskets are a practical solution for organizing smaller items. These baskets can be easily accessed by pulling them out, allowing you to see and reach everything stored inside. Pull-out baskets are particularly useful for storing items such as cleaning supplies, toiletries, or spare towels.
Magnetic Strips: To keep small metal items such as tweezers, nail clippers, or bobby pins organized, consider installing magnetic strips inside your wall-mounted bathroom cabinets. These strips hold the metal items securely in place, preventing them from getting lost or cluttering up the shelves. Magnetic strips are a simple yet effective organizational tool.
DIY Wall Mounted Bathroom Cabinet Inspiration
Repurposed Furniture: One way to create a unique wall-mounted bathroom cabinet is by repurposing furniture. Look for old dressers, cabinets, or shelves that can be transformed into functional bathroom storage. With a fresh coat of paint and some modifications, you can create a one-of-a-kind cabinet that adds character to your bathroom.
Pallet Wood Cabinets: Pallet wood is a versatile and budget-friendly material that can be used to build a DIY wall-mounted bathroom cabinet. By repurposing pallets, you can create a rustic and charming cabinet with a unique look. Sand and stain the wood to your desired finish, and then assemble the pieces to create your custom cabinet.
Mason Jars and Hooks: For a farmhouse-inspired DIY wall-mounted bathroom cabinet, consider using mason jars and hooks. Attach a piece of wood to the wall, and then screw in hooks for hanging towels or robes. Attach mason jars to the wood using hose clamps, creating storage for small bathroom essentials like cotton balls or toothbrushes.
Crate Shelves: Wooden crates can be easily transformed into wall mounted shelves with a rustic charm. Arrange the crates in the desired configuration and secure them to the wall. These shelves provide storage space for towels, toiletries, or decorative items. Customize the look by staining or painting the crates to match your bathroom decor.
Vintage Ladder Shelf: A vintage ladder can be repurposed into a unique wall-mounted bathroom cabinet. Lean the ladder against the wall, and secure it in place. Attach wooden shelves between the ladder rungs to create storage space. This DIY project adds a touch of vintage charm to your bathroom while providing practical storage options.
Hanging Baskets: Another creative and customizable DIY idea for a wall-mounted bathroom cabinet is using hanging baskets. Attach hooks or brackets to the wall and hang baskets at varying heights. These baskets can be used to store towels, toiletries, or even potted plants. Mix and match different sizes and styles of baskets to create a visually appealing and functional cabinet.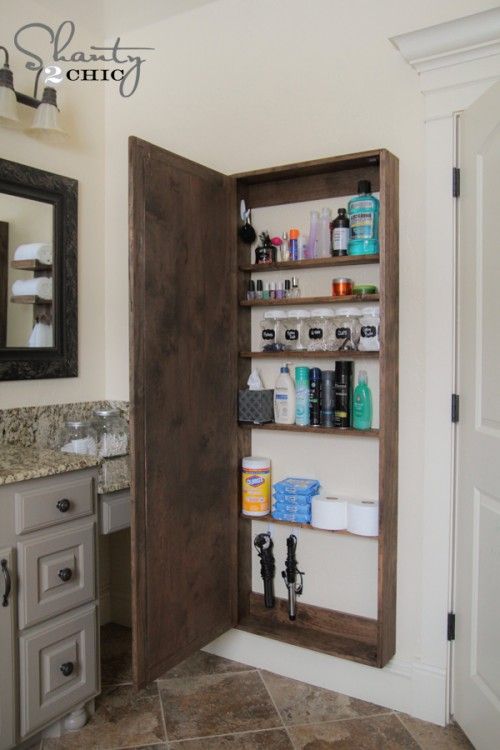 Alcott Hill® Caleb 22u0027u0027 W x 24u0027u0027 H x 7u0027u0027 D Removable Bathroom
Wall-Mounted Bathroom Vanity in Dark Cherry – Decora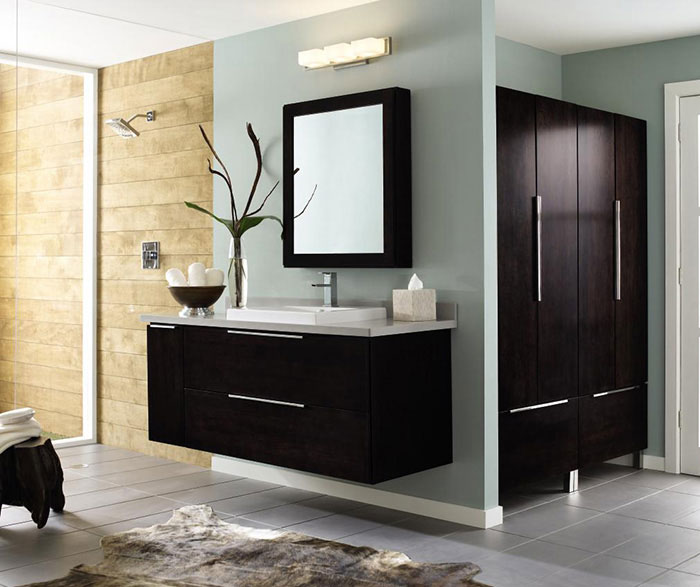 Wall Mounted Bathroom Cabinets – Ideas on Foter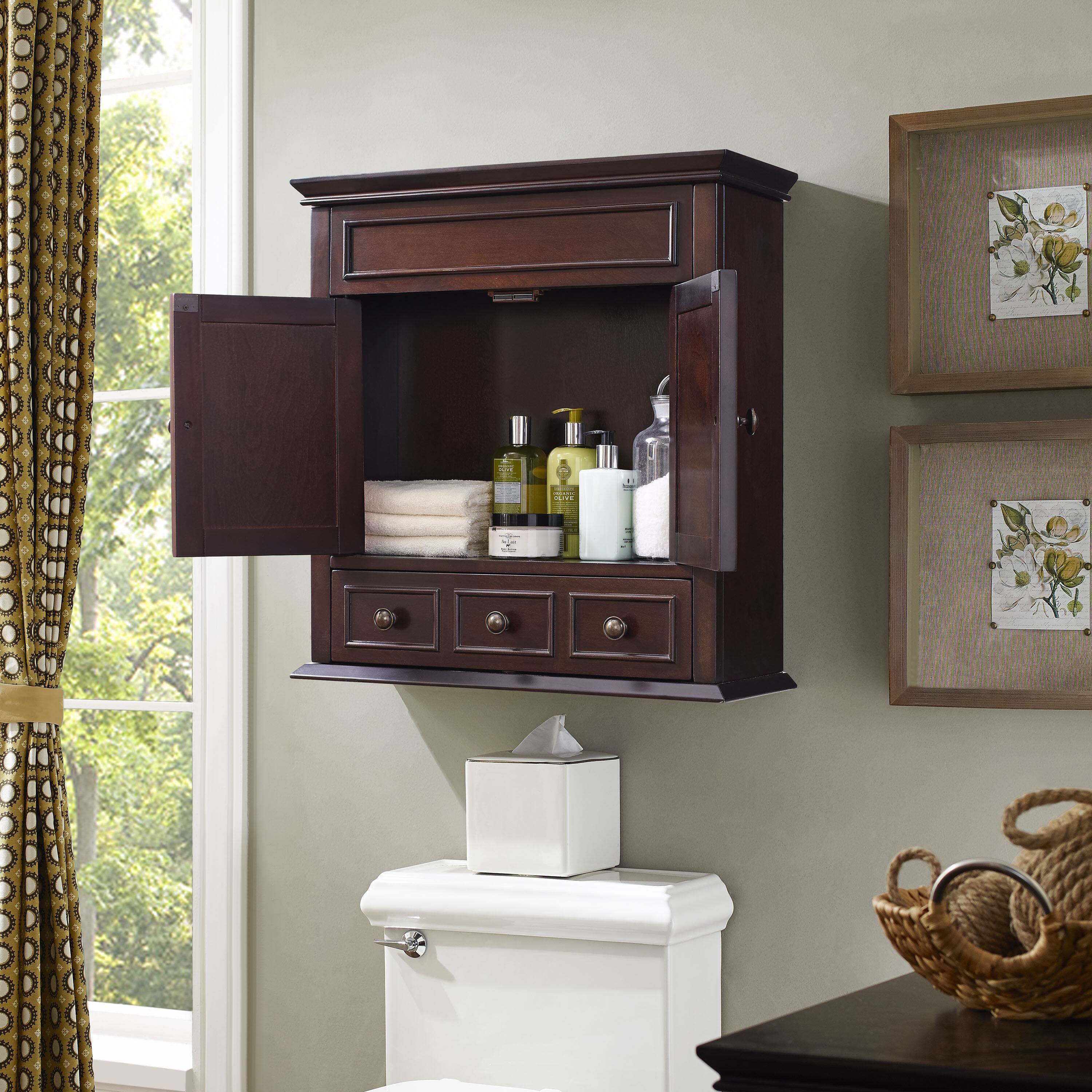 Ione 22u0027u0027 W x 24u0027u0027 H x 8u0027u0027 D Wall Mounted Bathroom Cabinet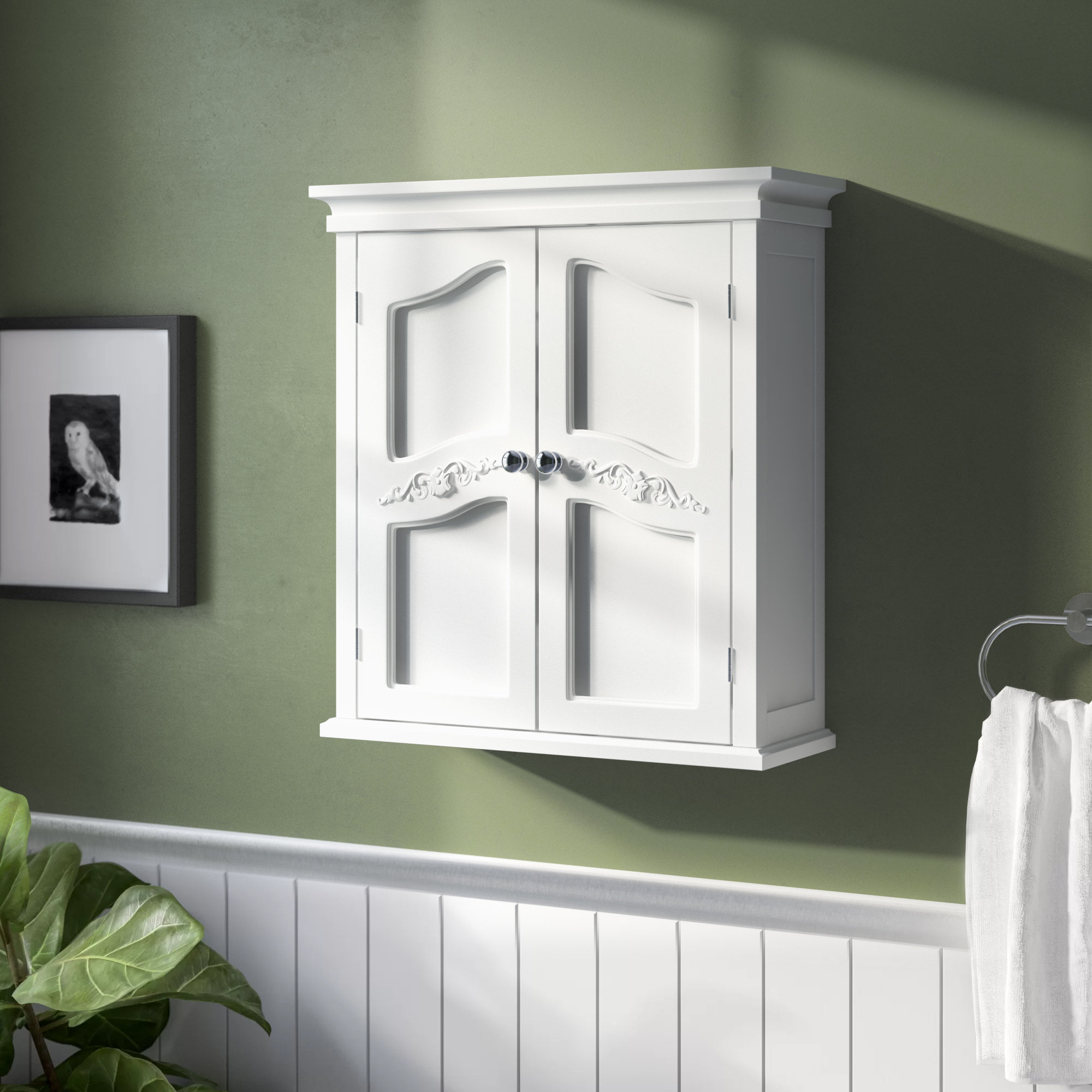 Dorel Living Tribecca 30 Inch Floating Wall Mounted Bathroom Vanity with Sink, Gray
Wall Mounted Bathroom Cabinets – Ideas on Foter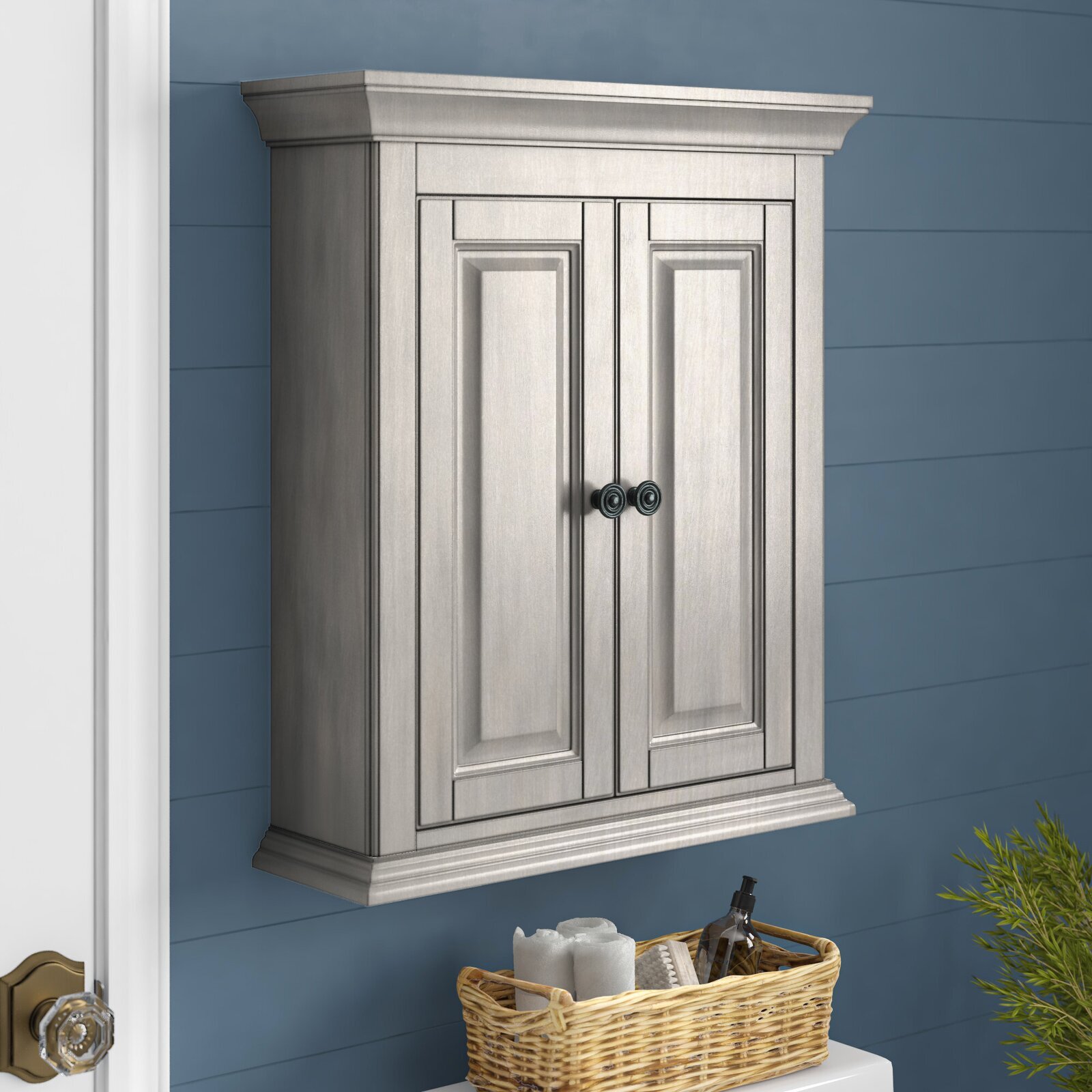 Tangkula Bathroom Medicine Cabinet, Wall Mounted
Related Posts: